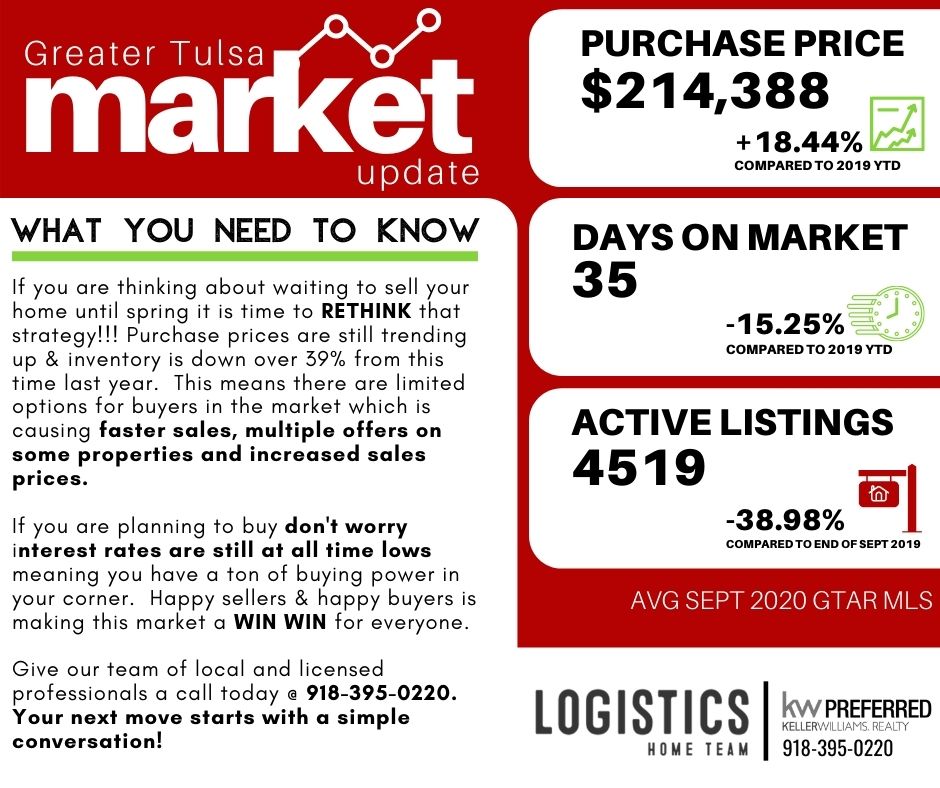 If you are thinking about waiting to sell your home until spring it is time to RETHINK that strategy!!! Purchase prices are still trending up & inventory is down over 39% from this time last year. This means there are limited options for buyers in the market which is causing faster sales, multiple offers on some properties and increased sales prices.
If you are planning to buy don't worry interest rates are still at all time lows meaning you have a ton of buying power in your corner. Happy sellers & happy buyers is making this market a WIN WIN for everyone.
Give our team of local and licensed professionals a call today @ 918-395-0220.
Your next move starts with a simple conversation!