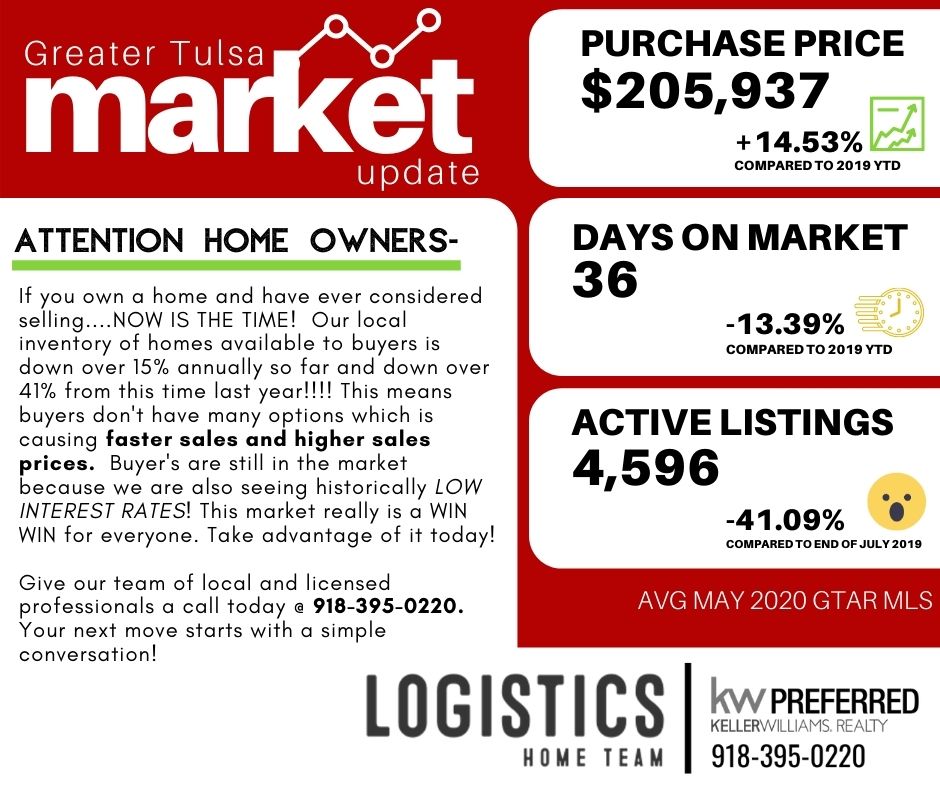 ATTENTION HOME OWNERS!
If you own a home and have ever considered selling….NOW IS THE TIME! Our local inventory of homes available to buyers is down over 15% annually so far and down over 41% from this time last year!!!! This means buyers don't have many options which is causing faster sales and higher sales prices. Buyer's are still in the market because we are also seeing historically LOW INTEREST RATES! This market really is a WIN WIN for everyone. Take advantage of it today!
Give our team of local and licensed professionals a call today @ 918-395-0220.
Your next move starts with a simple conversation! We can help.
Would you like to read the entire report? Click here for the Redatum Report Data in full. https://150294627.homesconnect.com/AccountData/150294627/2020JulyMSAAverage.pdf