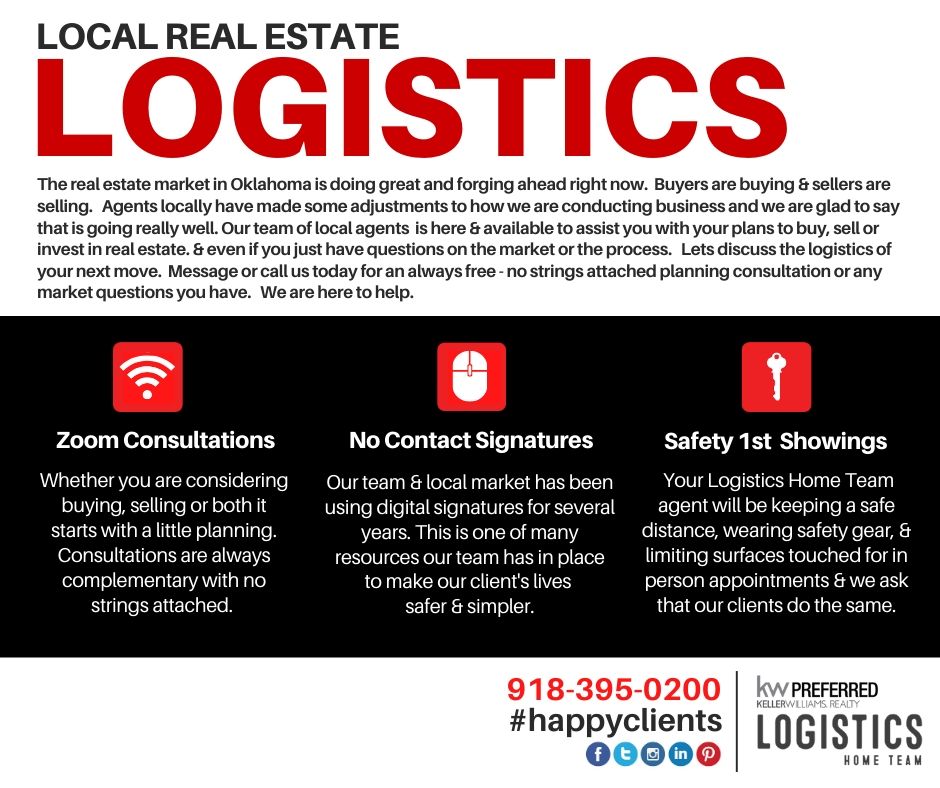 The real estate market in Oklahoma is doing great and forging ahead right now. Buyers are buying & sellers are selling. Agents locally have made some adjustments to how we are conducting business and we are glad to say that is going really well. Our team of local agents is here & available to assist you with your plans to buy, sell or invest in real estate. & even if you just have questions on the market or the process. Lets discuss the logistics of your next move. Message or call us today for an always free – no strings attached planning consultation or any market questions you have. We are here to help.
Zoom Consultations
Whether you are considering buying, selling or both it starts with a little planning. Consultations are always complementary with no strings attached.
No Contact Signatures
Our team & local market has been using digital signatures for several years. This is one of many resources our team has in place to make our client's lives safer & simpler.
Safety 1stShowings
Your Logistics Home Team agent will be keeping a safe distance, wearing safety gear, & limiting surfaces touched for in person appointments & we ask that our clients do the same.
918-395-0220 | #happyclients