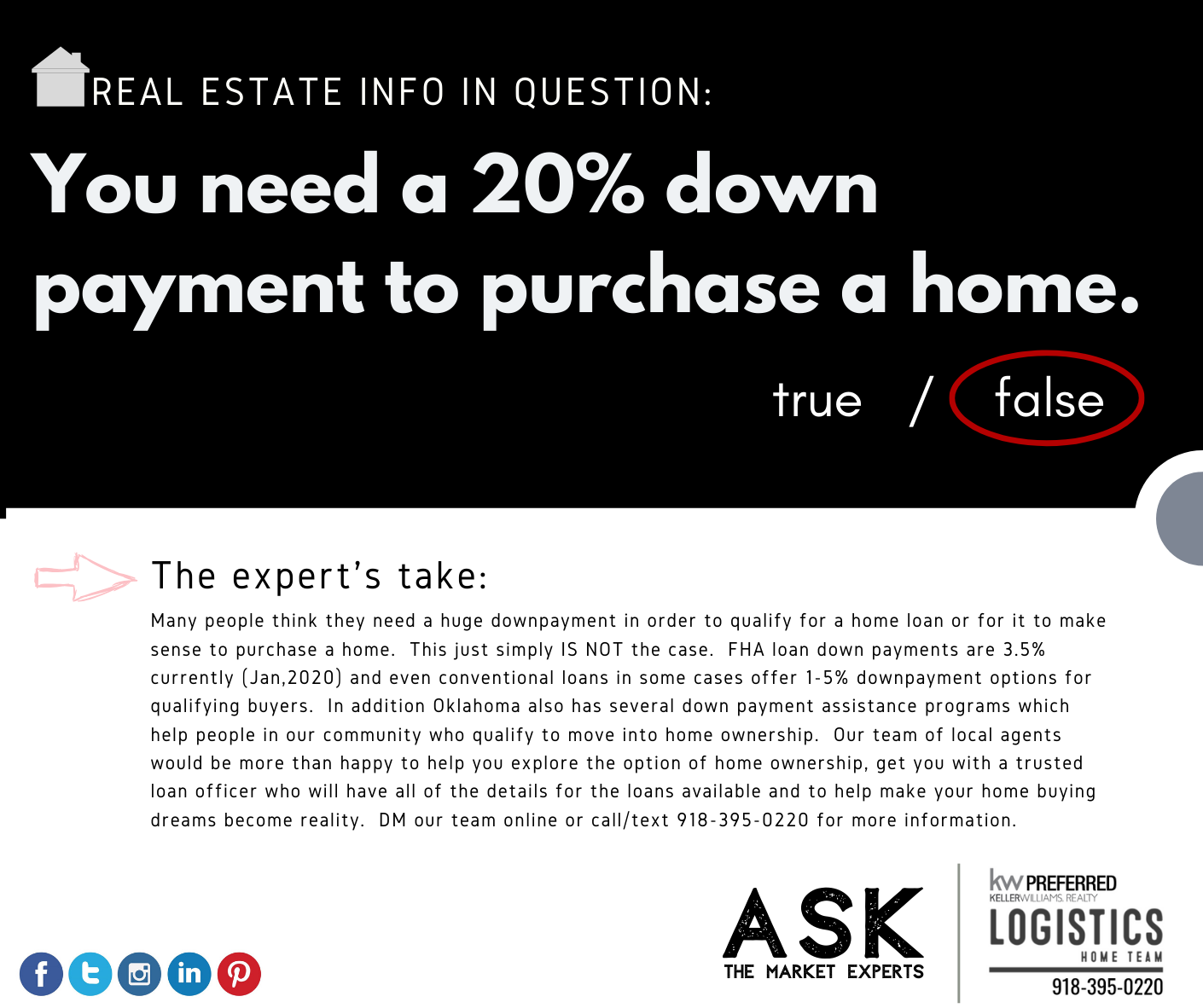 REAL ESTATE INFO IN QUESTION:
You need a 20% down payment to purchase a home.
True of False? FALSE!
The expert's take:
Many people think they need a huge downpayment in order to qualify for a home loan or for it to make sense to purchase a home. This just simply IS NOT the case. FHA loan down payments are 3.5% currently (Jan,2020) and even conventional loans in some cases offer 1-5% downpayment options for qualifying buyers. In addition Oklahoma also has several down payment assistance programs which help people in our community who qualify to move into home ownership. Our team of local agents would be more than happy to help you explore the option of home ownership, get you with a trusted loan officer who will have all of the details for the loans available and to help make your home buying dreams become reality. DM our team online or call/text 918-395-0220 for more information.
This one is FALSE! 🔑
If you are considering buying a home give us a shout we are here to help! 📲 918-395-0220