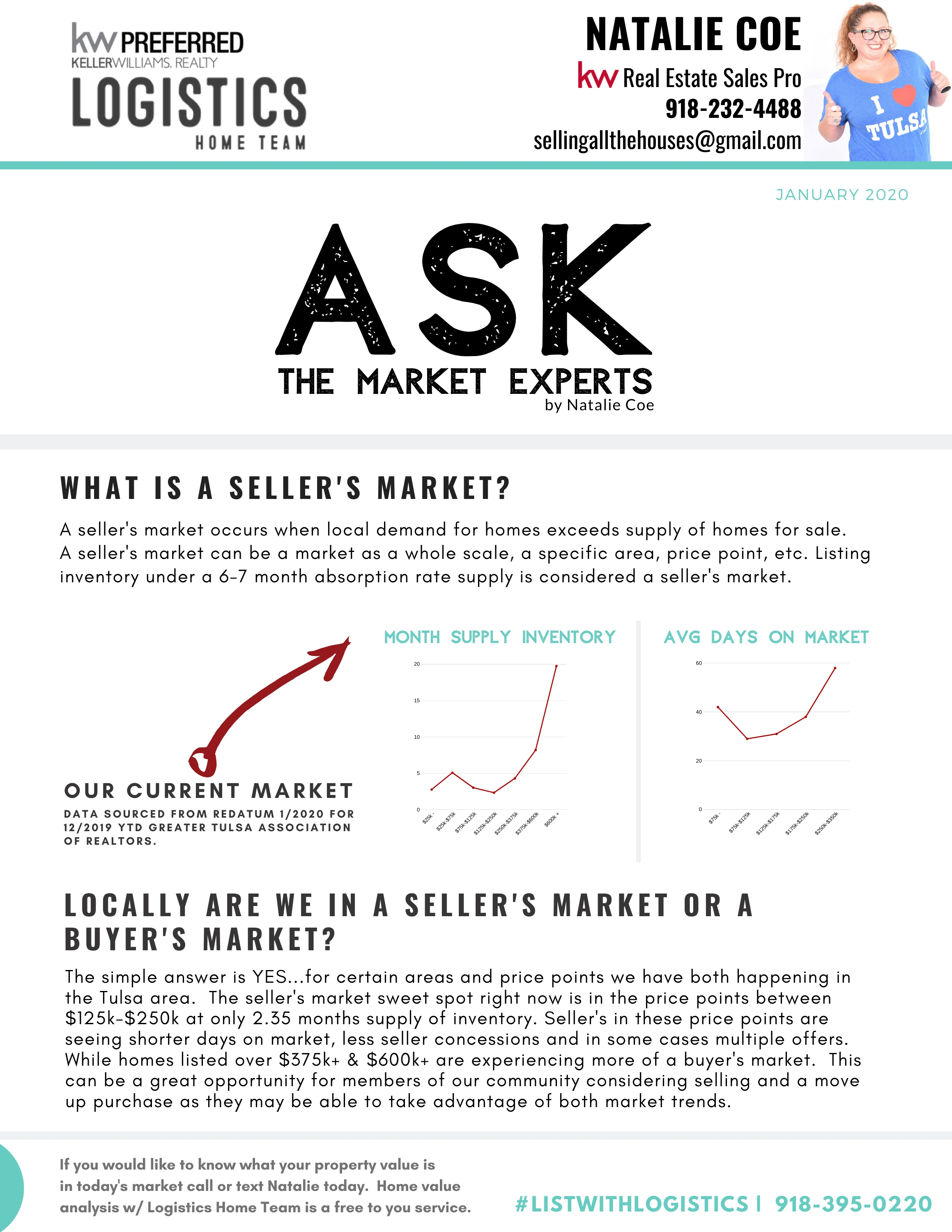 ASK THE MARKET EXPERTS
by Natalie Coe
What is a seller's market?
A seller's market occurs when local demand for homes exceeds supply of homes for sale. A seller's market can be a market as a whole scale, a specific area, price point, etc. Listing inventory under a 6-7 month absorption rate supply is considered a seller's market.
Locally are we in a seller's market or a buyer's market?
The simple answer is YES…for certain areas and price points we have both happening in Tulsa, Oklahoma and the surrounding areas. The seller's market sweet spot right now is in the price points between $125k-$250k at only 2.35 months supply of inventory. Seller's in these price points are seeing shorter days on market, less seller concessions and in some cases multiple offers. While homes listed over $375k+ & $600k+ are experiencing more of a buyer's market. This can be a great opportunity for members of our community considering selling and a move up purchase as they may be able to take advantage of both market trends.
If you would like to know what your property value is in today's market call or text 918-395-0220 today. Home value analysis w/ Logistics Home Team is a free to you service.
Data sourced from Redatum 1/2020 for 12/2019 ytd greater tulsa association of realtors. Includes Creek County, Okmulgee County, Osage County, Pawnee County, Rogers County, Tulsa County and Wagoner County in Oklahoma.